Welcome to the Bowdon Farmers Swap & Market
*** We are currently moving the market to another location indoors in Bowdon!
Located in Bowdon, GA 
Our Market has been GREAT! With that said the location to which we moved in Bowdon has not had a good response.  There is no shelter, shade or bathroom facilities. The original plot of land at the corner is not owned by Mrs. Haney, we had to move across the driveway to another person's land which moved us off the main road.  Add in GA Power construction, the heat, stray dogs, and dishonest folks as the Haney's, the Smith's, the Pritchett's & the city of Bowdon, we have decided it best to keep with our values to be honest, reliable, & a friendly market to move it to another location.  We have found a new INDOOR location in Bowdon on the Bowdon/Carrollton line. We will be able to accomodate at least 30 vendors indoors and plenty of parking.  The new market will open September/October time frame.  We apologize for any inconvenience but we wanted you all to know how much we appreciate your support over the last 10 months. 
Also please be aware that any advertisements that state "Bowdon Farmers Market" is no longer affiliated with us.
See below for more details.
Bowdon Farmers Swap & Market is serving the Haralson, Heard, Carroll & Cleburne County areas in GA & AL...
Some words & history about us.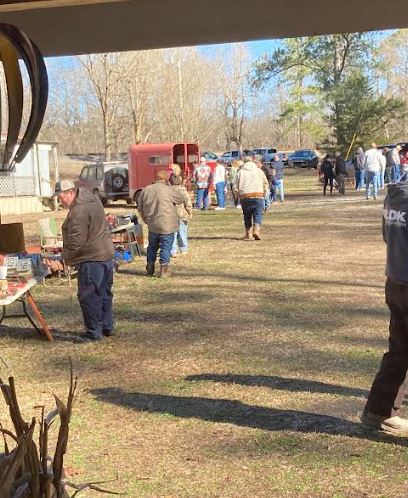 Here in the rural & most western part of NW Georgia, right on the Alabama line,tucked away on the outskirts of West Georgia...we saw a need...a need for getting back to basics and preserve a way of life that has been forgotten.  We want to offer good healthy fresh food, things like vegetables, meats, breads, preserves, fresh eggs, and some good old fashioned farm trading & bartering with great buys on local hand made items as well. We don't bring in commercial vendors, only handmade allowed.  We will offer a poultry & animal swap as well during the market. We want to transport you back to a time of getting your foods fresh and your goods at good pricing or trading.
We owe a huge debt of gratitude to Joe Addison of Lazy River Kayak rentals for the use of his land starting this adventure. Without his help, the use of his land and belief in the market none of this would have been possible! Thank you!
We hope to offer everyone the best of what our area has to offer!  If you or know someone that would like to become a vendor please see the section below for more information. See our location area and service area below -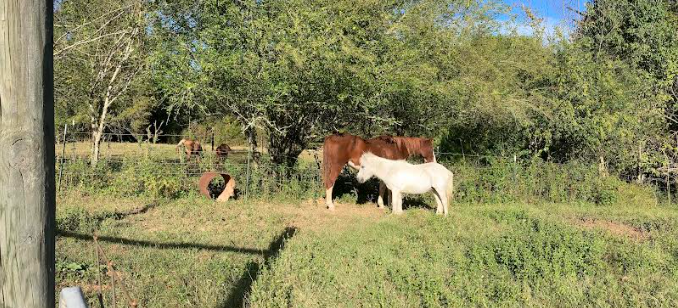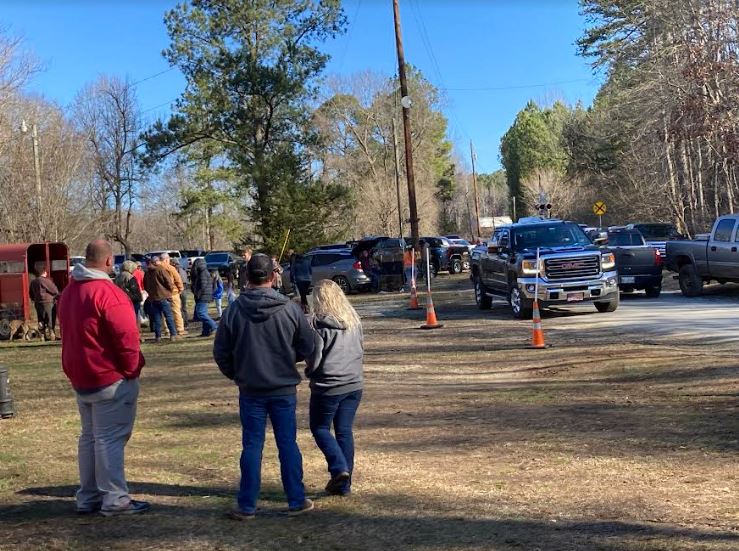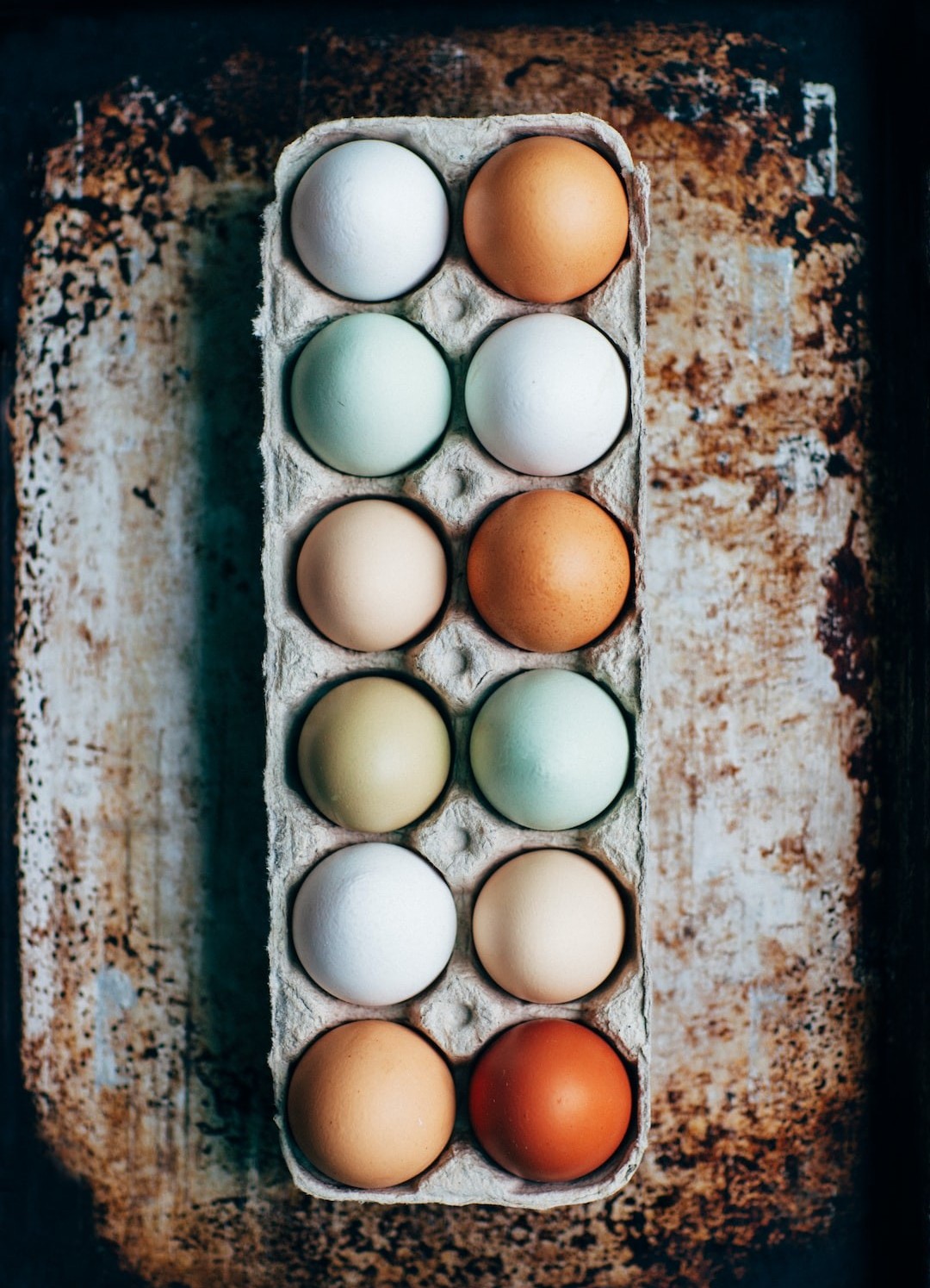 Becoming a vendor is easy!
Simply click the link below to submit a vendor application - 
The form (currently being revamped) is used for the Bowon Farmers Swap & Market. We will have farmers first & foremost! 
Hours for Saturday Farmers Market and Swap are 10am-2ishPM.
We will have a chicken/poultry swaps and goats, equine, small animals and possibly bovine for trade and or excess sales.  We will also have a percentage of traditional flea marketers w very few if any commercial sellers unless their items are handmade.  We are trying to keep this to old timey traditions of buying, selling & trading.
All applications will be considered.  Regular or food vendors must fill out our form. We will notify you via email of your placement and acceptance upon payment. If you do not see an email from us please call at the number in the contact info below.  For the Farmer Swap & Market payments are made on market day at this time.   In case of weather related issues (closure due to severe weather) we will announce this on our FB page. 
Spots are 1st come 1st serve.  We will operate through the year (1st & 3rd Saturday's) with some holidays excluded if necessary.  Vendors are responsible for their own tents, tables, garbage, etc...we only provide a 12x12 area.  During the winter month's we hope to have a fire
going if excessively cold.
We are asking if you can come to market (and you are a regular vendor) that you please plan to be there on the Saturday's you choose and stay until market is finished.  The success of the market is dependent on
the vendors!  If the vendors do not show up the people will stop coming.  We need regular vendors and animal vendors to come when they say they are coming.  We have a great day at the market - you will be pleased with the turn out.
When choosing Saturday dates - If you would like to be at our weekly Saturday Market  Farm Swap events it's 10.00 for farmer/rancher/flea vendors & 7.00 for animal swap vendors for each Saturday you attend.  These monies go toward vendor area maintenance of the grounds. We are not offering electricity at this time.
EMAIL - IF YOU SEND US A VENDOR APP & do not hear back from us PLEASE PLEASE
send us a regular hi email or contact form below. Sometimes your email blocks us from replying at all to you.
Payment in advance is required for the fall festival.
Check in & setup for the farmer's market weekly is between 830-930am.  
*******Vendors intending to sell prepared and packaged food items for resale must provide a copy of their current Georgia Department of Agriculture Food Sales Establishment/cottage License.  The Cottage Food License is accepted. Vendors who wish to sell eggs and/or dairy must provide a copy of their current Georgia Department of Agriculture certification.
Vendor app will be available in Mid July
Vendors change weekly - see our fb page for weekly details!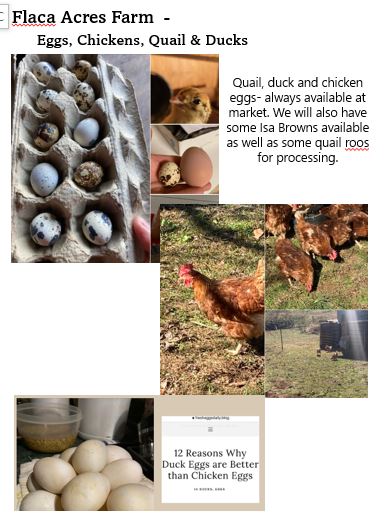 Flaca Acres Farm - Farm Fresh Eggs local to the west GA / east AL
region - Corturnix Quail & Chickens
Bring your excess goats or chickens to sell
at our poutry & small animal swap!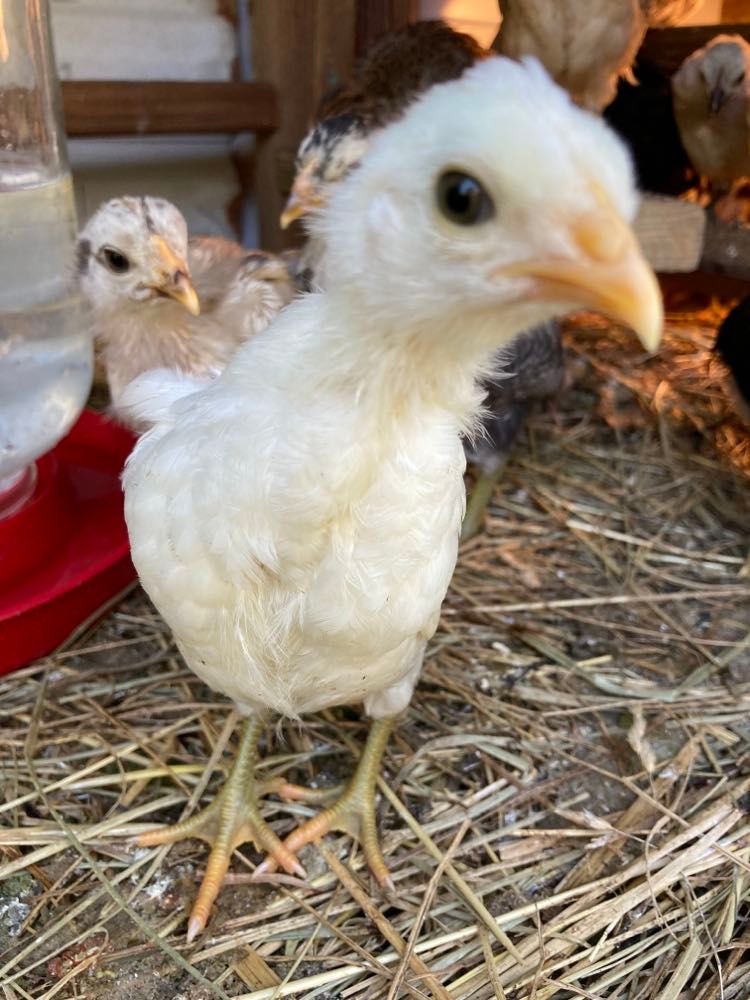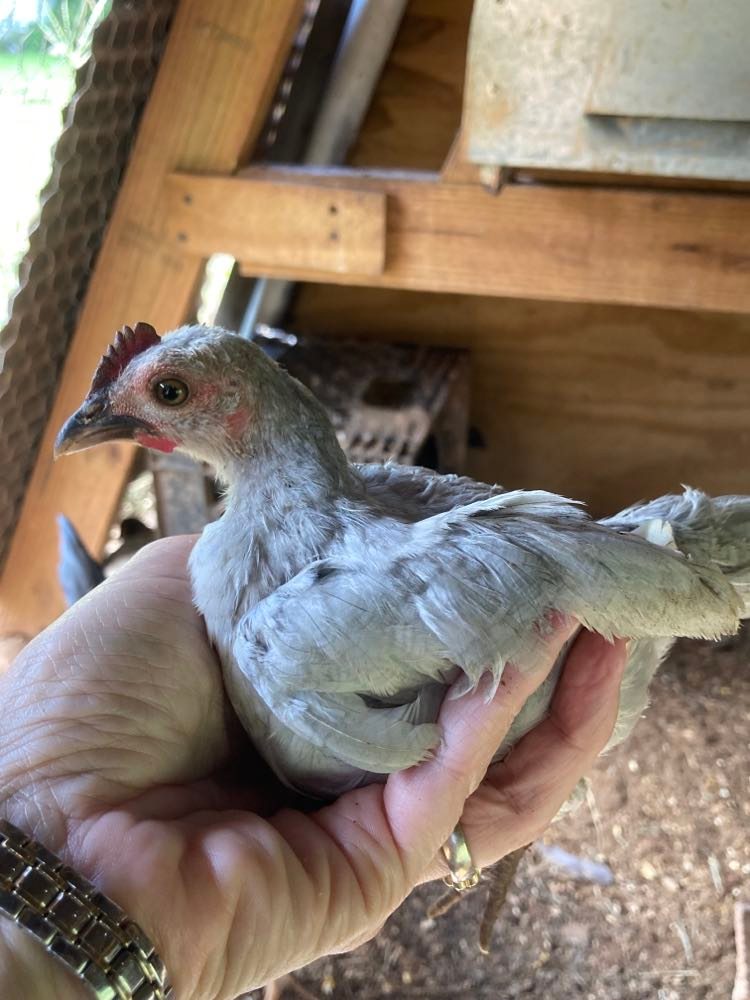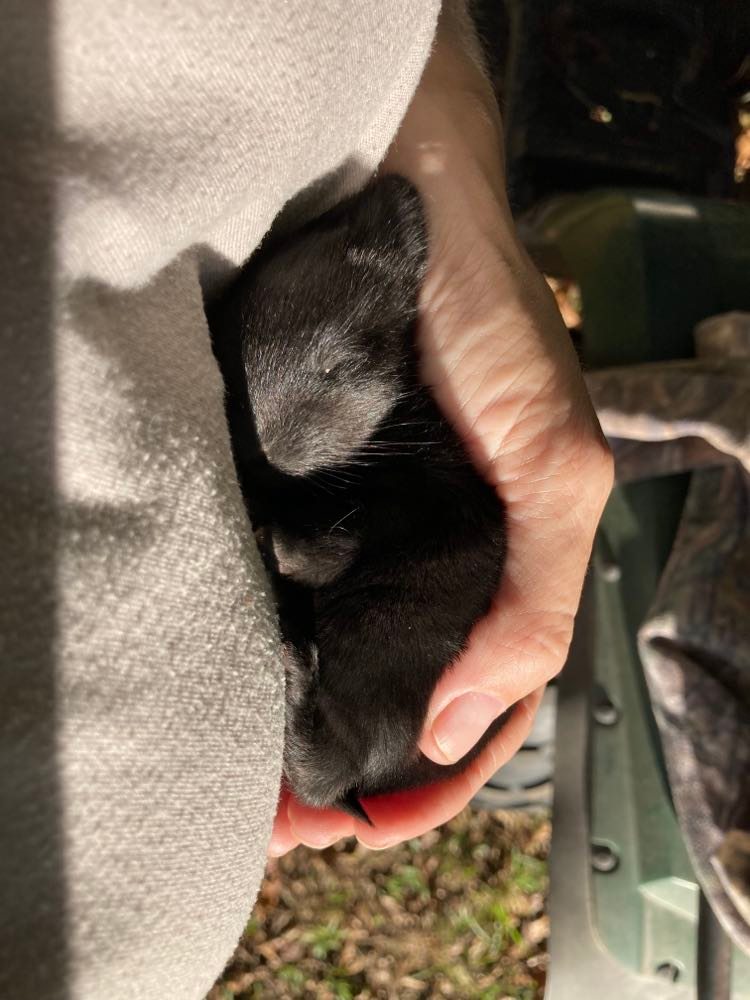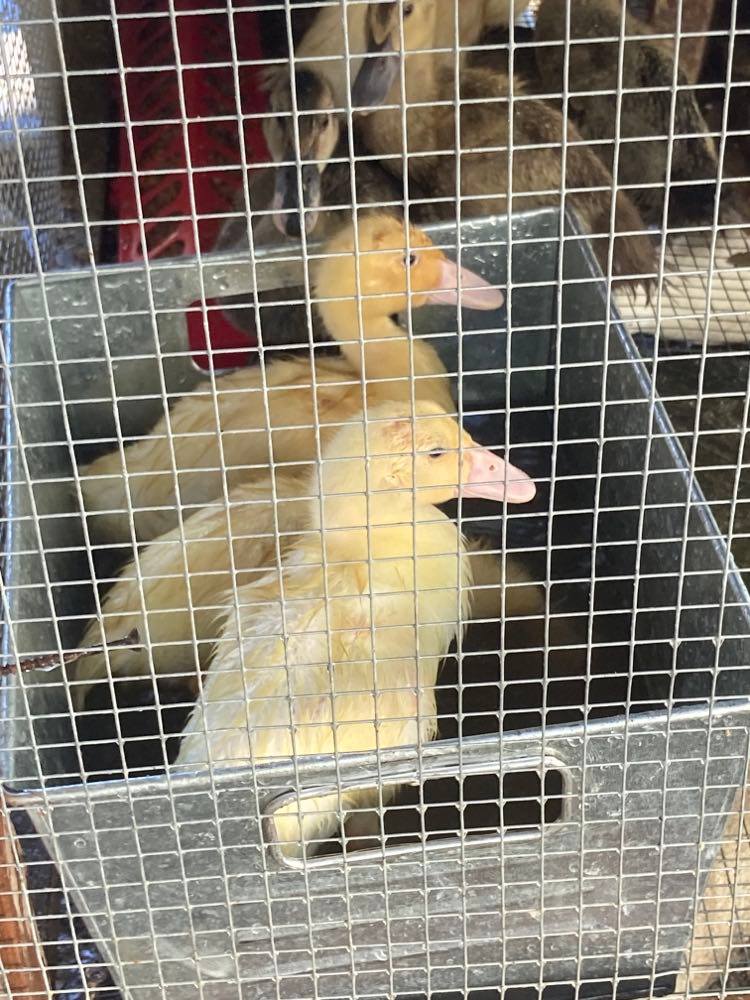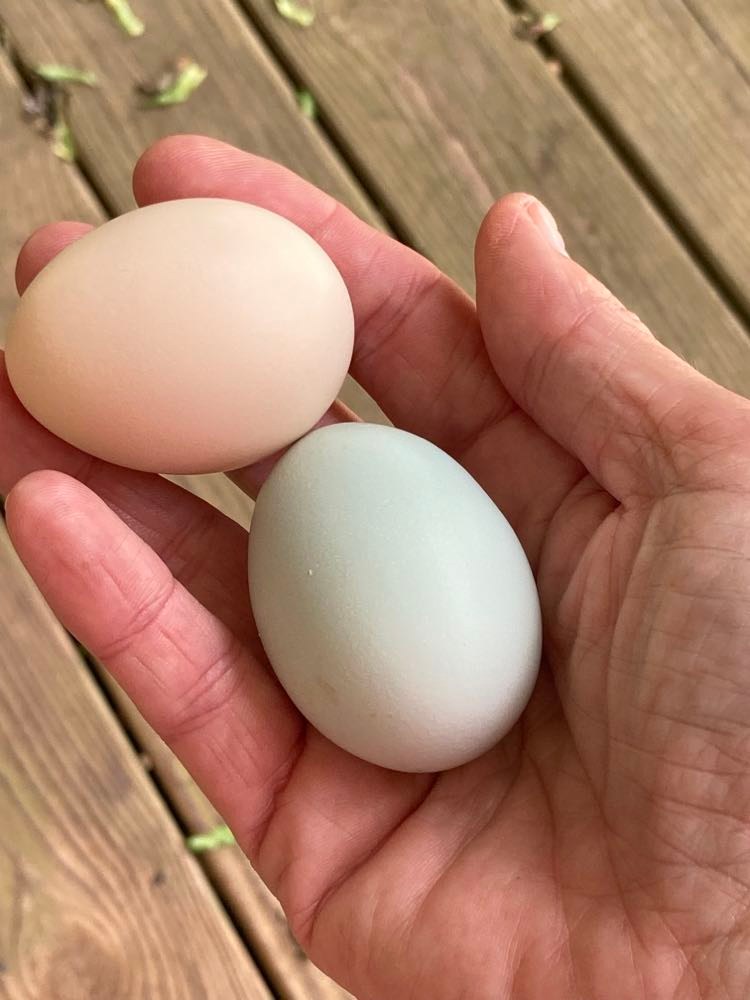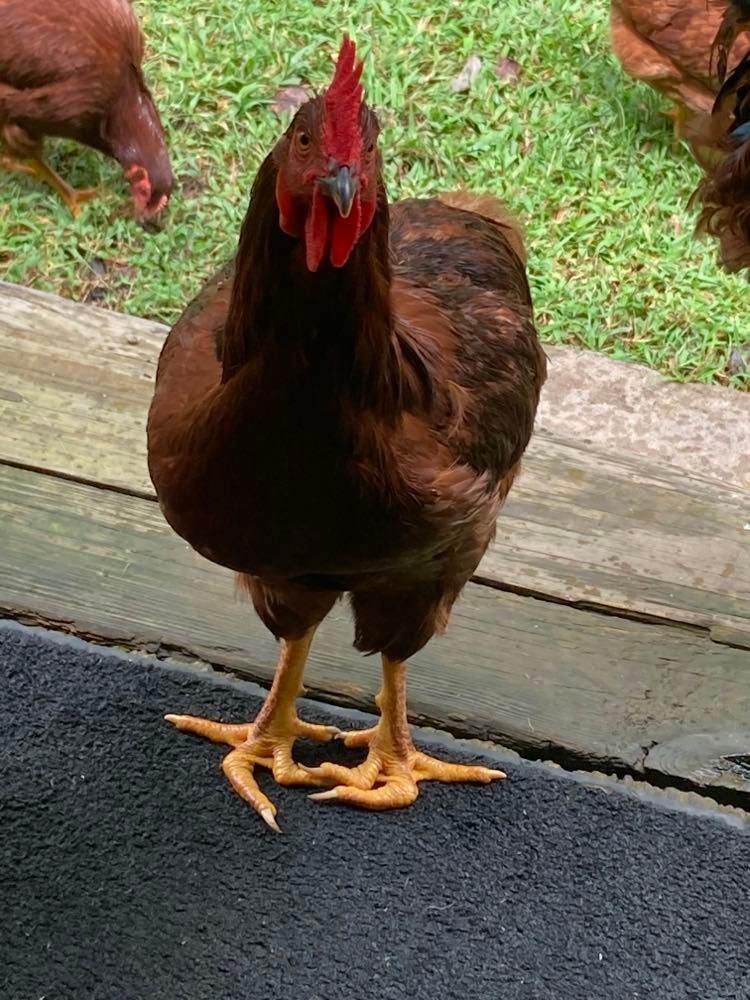 Need to contact us with a question?
Let us know what's on your mind.  We will email you back as soon as possible usually within 24 hrs.
Market Schedule & Hours - 
Look for us in September/October.
Bowdon GA - no longer on Kent Road
Call us w any questions -
678-613-5173
Hours Every 1st & 3rd
Saturday starting Sept/Oct 
Email is the best way to contact -
E-mail: patricia@tallapoosafarmersmarket.com